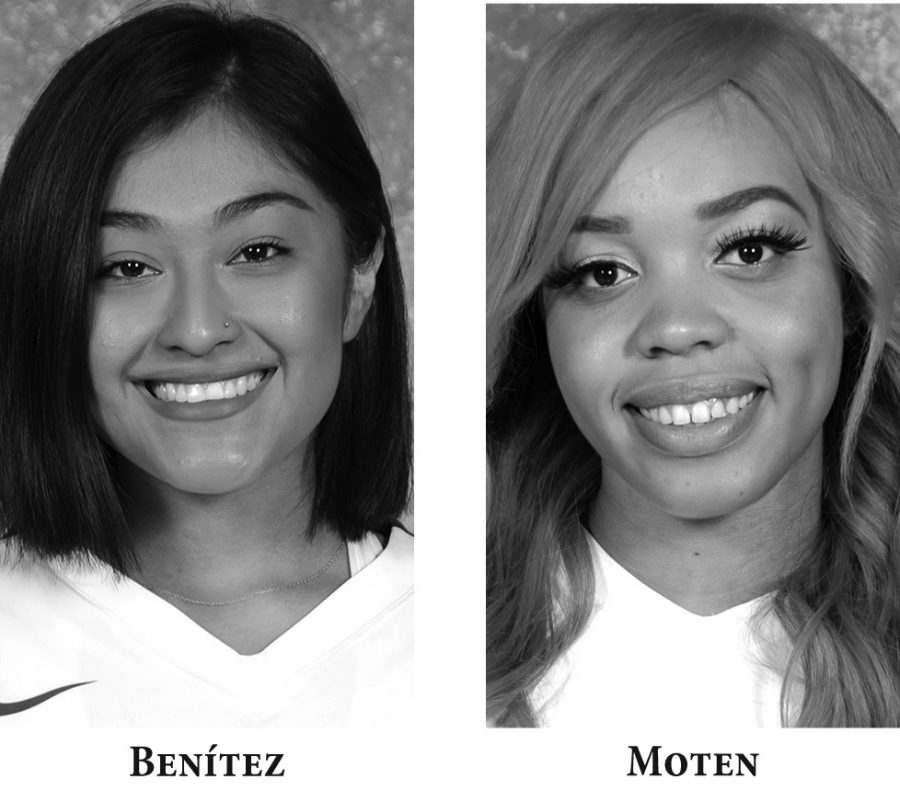 KSU Sports Information
Earlier this month, the Kentucky State University women's volleyball team competed in the three-day SIAC West Cluster here at KSU. 
The Lady Thorobreds finished the tournament, winning four of the five scheduled contests. The Breds dropped the first game to Spring Hill College, losing 1-3, but bounced back and beat the next four opponents convincingly, with three of those wins coming by way of a complete 3-0 sweep. 
Two of the Lady Thorobreds received recognition for their efforts during the tournament. 
Oyuky Benítez, who plays libero, was named SIAC Defensive MVP for the Cluster. Benitez, a junior transfer from South Mountain Community College in Phoenix, made her presence known by tallying a team high 52 digs while adding 25 assists for good measure. 
Benítez attributed her success to her teammates, crediting the team's first line of defense for "setting up a very strong block … which made it a lot easier" for her to get the digs. 
Benitez also expressed that the team's strong ability to communicate helped elevate her play as the chemistry helped "control her nerves," creating a strong performance from the junior. 
Middle position player Tapanga Moten joined her teammate, Benítez, in earning honors during the Cluster. 
Moten, a senior transfer from Shaw University, earned SIAC Newcomer of the Week honors. 
Moten was dominant on the court, as she totaled 31 kills and 17 blocks. 
When Moten was asked what she liked most about her new home, she said KSU has helped her "grow as a player and as a person," while also crediting the team's "heart and potential" for their success thus far. 
The Lady Thorobreds improved to 5-2 on the season following their performance at the Cluster.